Urgent measure
There is no time for excuse or apologize...........


Please, let thiat German-language mail be translated in many languages and be handed over to the right organization.
Please, see the English translated answer mail below!

German languages letter is linked here!
Am 24.10.2011 14:13, schrieb Mailbox Info:
Sehr geehrte Frau Sabisch,

vielen Dank für Ihre E-Mail und Ihr Engagement.
Die Versorgung mit Trinkwasser und hygienischen Sanitäreinrichtungen bleibt eine der großen Herausforderungen der Menschheit und ist für UNICEF ein wichtiges Thema.
Noch immer haben rund 1,1 Milliarden Menschen nicht genug sauberes Wasser. 2,6 Milliarden müssen ohne Latrinen und ohne Abwasserentsorgung auskommen. Verunreinigtes Wasser und mangelnde Hygiene zählen zu den Hauptursachen für die in vielen Ländern weiter sehr hohe Kindersterblichkeit.
Schätzungen zufolge sterben täglich rund 4.500 Kinder, weil sie kein sauberes Trinkwasser und keine ausreichenden sanitären Bedingungen haben.
SODIS (Solar Disinfection) ist eine einfache und wirkungsvolle Methode, um Trinkwasser zu desinfizieren, die UNICEF in etlichen Projekten anwendet. Da dieses Verfahren aber eine Sonneneinstrahlung von mindestens 6 Stunden erfordert, ist es in einigen Regionen und zu einigen Jahreszeiten nicht geeignet.
Auch hat UNICEF festgestellt, dass teilweise die Akzeptanz in der Bevölkerung nicht besonders hoch war, da es lange dauert, bis das Wasser desinfiziert ist und sich das Wasser während des Prozesses erheblich erwärmt.
Dennoch wird dieses Verfahren oft eingesetzt.

Mit freundlichen Grüßen

i. A. ********
Programme und Informationsservice
Bereich Kommunikation und Kinderrechte
__________________________________
UNICEF Deutschland
Höninger Weg 104, 50969 Köln
Tel.: (0221) 93650-285
Fax: (0221) 93650-279
E-Mail: *****@unicef.de
Web: www.unicef.de

-----Ursprüngliche Nachricht-----
Von: Ursula Sabisch [mailto:ursula_@netsempress.net]
Gesendet: Dienstag, 18. Oktober 2011 19:39
An: Mailbox Mail
Betreff: Sauberes Trinkwasser Soforthilfe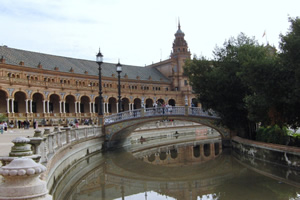 10/28/2011 18:26, wrote Ursula Sabisch:
Dear Mrs. E********,
Many thanks for your informative writing, which however I cannot accept concerning the contents.
I do not know, whether you are already a mother and knows the hygienic demands for the new born one and for infants and of all the consequences which will arise, if one as a mother does not or cannot handle with all care and hygiene with the children`s food.
The infants of Africa will presumably have a little stronger immune system than for example the children of the European cultures, nevertheless on a continuing basis they will fall ill or even die with a certainty by the dirty drinking water sooner or later.
Since you have knowledge of the SODIS (Solar Disinfection) and also use this partially, however, from 1.1 billiard people supposedly daily "ONLY" 4,500 children must die from the above mentioned reasons, the whole sounds rather like a nicely circumscribed excuse, which was nailed down with grounds.
Just there, where the heat and a lot of sun is, the source of infection is especially high and the nights often feel chilly or rather very cold there, particularly in Africa.
To the fact comes, that even, if one would needed six hours, until the water is aseptic and even if one adds then still a whole night to the calculation, so that the water can cool off, is this still better as if the children, whose still have their whole life in front of them, must hard fall ill or thereby, among the rest, by you and your whole colleague's circle even are sent in the death.
This may not be true with your engagement!
The acceptance of the population concerning to this SODIS practice increases definitely by the fact, that enough PET bottles are placed pre-position at the disposal of the natives and enough stocks must be there, too.
This is of all a question of the organization and the engagement, however, if one prefers to draw up well formulated answer writings or let they draw up and allows to let sketch prospectuses, which advertise to UNICEF, then in the first instance is not to find the individual responsible person behind your enterprise, but a concept like UNICEF.
This of course is for people, whose must be worried about their life daily, a disaster to make it clearly to you.
I suppose, you and others, particularly the WHO and similar organization feel especially safe and good behind the desk and will presumably harvest many thanks writings and a lot of praise, however, I can guarantee you, that particularly the older rules among you still get to know starving and pain by hunger and it will be then also not be sure, whether these one will stay still alive, if with those ones is just as well proceeded regarding to dirty drinking water like mentioned above.
Because I rather suppose by your given name, that you are a young girl or a young woman, so I would like to inform you, that you have quite obviously no reasonable models and you do basically only this, what your colleagues do or like they have acted, what by the many, many dead people was accepted and is accepted and that for years from all sides.
Why do you and a group of your choice not do even out-of-band something determining?
My homepages are an indicative basis particularly for young people, whose still have their life in front of them.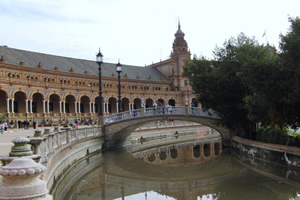 Every millionaire, multi-millionaire or billionaire have to invest the money like an "administrator", which only could do the money "pocket" by other ones, and that in the regions of Africa or Asia where need is, because the money of the so-called "administrators" belonged the general public what is founded and is reproducible!
At the moment my person has nothing against it, if new water pumps are constructed in Africa or Asia and are worked by the solar energy, if one these energy XXX XXXXXXXXXX immediately from a distance or on site, should it become necessary!
This is founded by my various homepages and by the spirit of the time!
But this will not use a lot your older colleague or the retired ones anymore, because each one gets that, what he has earned and there will be so or differently no way pass off!
I do not know, whether I also had "scarpered" so blackly and with such a matter of course , if I had worked at UNICEF and I also do not know, whether I had reacted in the same manner blunted and hard-nosed like many of your colleagues, if I would not had taken a path as an outsider.
However, I believe, first I would have worked for a suitable place and if I took the place then, I would have struck back accordingly properly and with force!
Yours sincerely
Ursula Sabisch
Probably I will have to take up this conversation in my homepage, because there are many young people at different places, which would steer with adults with pleasure in the right direction.